TUPELO, Miss. (WTVA) - Students at Tupelo High School are brewing up some coffee for teachers and staff and gaining some real-world experience.
"It's been amazing," senior Maddie Newsom said. "Like, our first day was extremely packed and just every day since just gets more and more people."
She is a barista at Business Brew each Monday, Wednesday and Friday before school starts.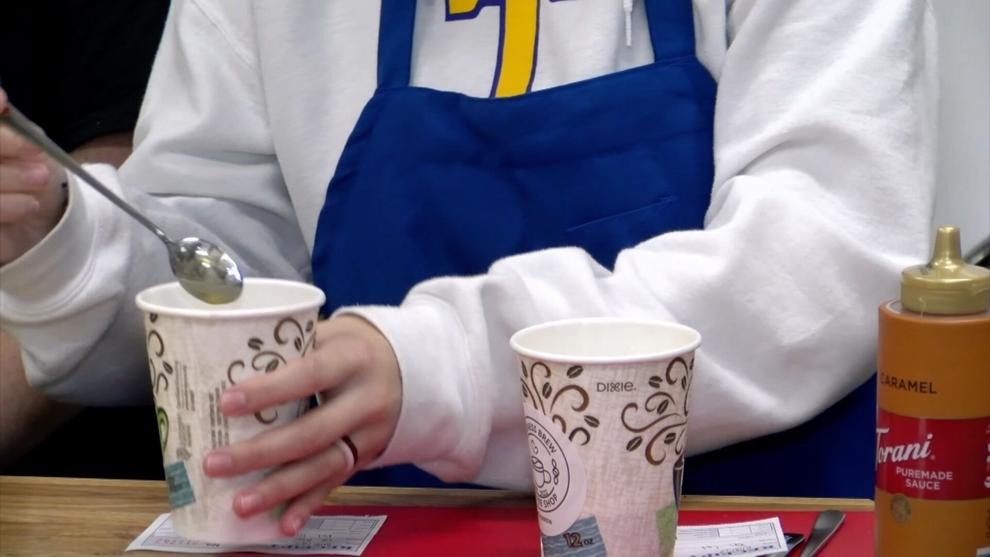 She is one of 16 students in Katie Krauss' business fundamentals class.
Students held a grand opening for their coffee shop on Nov. 2.
Krauss said she wanted a project that was not solely on paper, so she wrote a grant.
"I had to get creative and think about something that we could sell and run as a business class so that they could have experience running a business," she said.
Right now, Business Brew has a limited number of items on its menu and only serves teachers.
"It was an answered prayer to me because I drink a lot of coffee," art and ceramics teacher Pat E. Parker said. "And knowing that there's somebody on campus who is able to have it ready for me when I get here is amazing."
"I'm also able to get a double boost of excitement," senior counselor Manessa Hadley said. "My first boost is my coffee, and my second boost is just seeing these brilliant bright future entrepreneurs in action."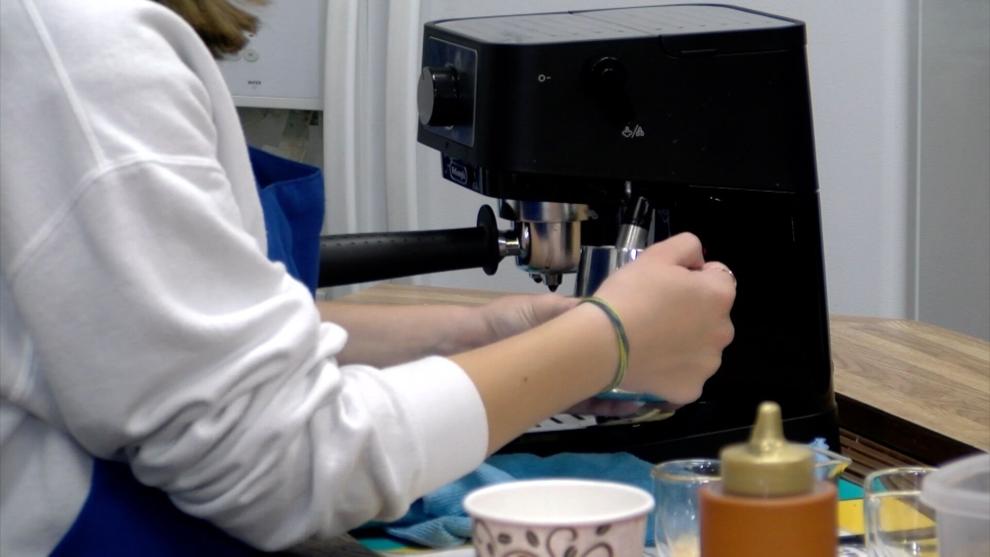 Krauss' students run the coffee shop. In addition to serving drinks, they run and manage their own departments.
"There's the marketing department, the finance department, the HR department and inventory," Newsom said.
These students are gaining real-world experience and learning essential skills.
"We're talking about skills such as communication skills and I'm watching them and they're learning about team building," Hadley said.
"It's not a simulation," Krauss said. "It's not something that they're doing on paper for nothing. They're seeing the fruits of their labor."
The students of Business Brew hope to expand their products to iced coffee and muffins in the future.