TUPELO, Miss. (WTVA) — A single mom was looking to make some extra money during the COVID-19 pandemic through her home-based business.
Now, that effort has blossomed into a standalone charcuterie.
"Never in my wildest dreams did I think it would turn into this," said Stephanie Hall, the owner of CharCutie.
That's how Stephanie Hall describes the growth of her business.
CharCutie was born in 2020 during a time when many businesses were closing the doors.
"I think the reason that it worked so well is because people weren't going anywhere. They were staying in and they were looking for something to make that not as quite as boring or dull," explained Hall.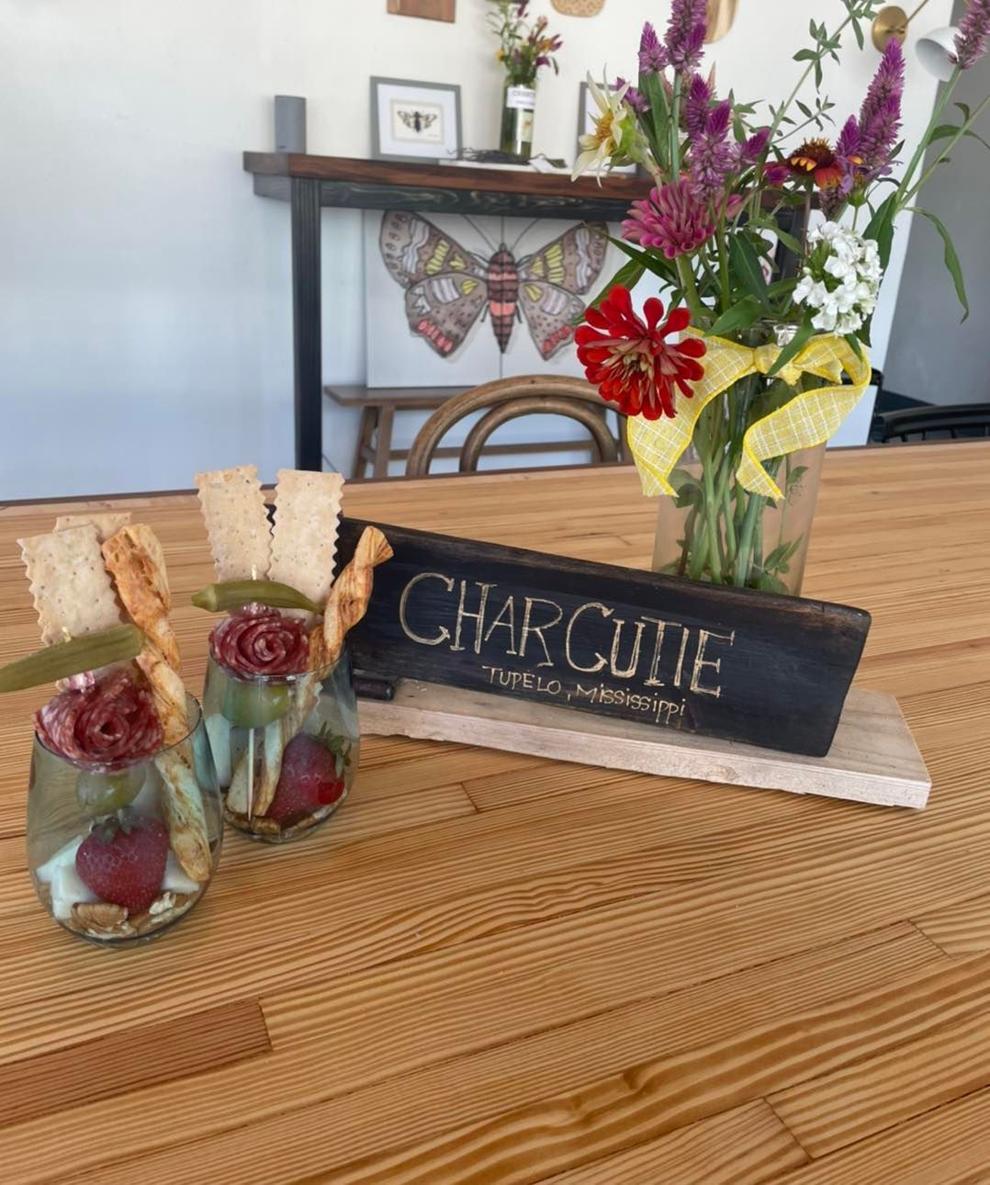 Hall describes charcuterie as a way to socialize, with an assortment of finger foods, from meat and bread to cheese and pickles.
"People are hungry for not just good food but for an experience and that's what these board can do," added Hall.
CharCutie's success has taken off since 2020.
Shortly after, Hall moved her business from her home, into a larger kitchen space, where she started getting more attention for offering charcuterie classes.
"Charcuterie isn't really a new thing, you know I grew up calling these cheese plates," said Hall.
This summer, CharCutie opened on the corner of West Jackson Street and Clayton Avenue.
This allows more space for charcuterie classes and lunch during the week.
"I do believe Tupelo is opening up to embracing different businesses and concepts. They sure have mine," added Hall.
Hall said the business is adapting to an ever-changing economy, including making slight adjustments where needed.
"We've had to change our concept a little bit, our menu and how many things we were going to be prepared to offer. But it has not impacted us negatively at all. People are being very gracious and understanding of the changes and it's working," said Hall.
CharCutie offers lunch Wednesday through Friday, from 11 am until 2 pm.
For a lunch menu, visit CharCutie on Facebook.
For information on booking a charcuterie class, visit their website at https://www.charcutie.online/