AMORY, Miss. (WTVA) — City leaders in Amory have imposed a temporary curfew and are telling people to boil their water after a tornado tore through the city Friday night.
Mayor Corey Glenn says the curfew will be in effect from 8 p.m. until 6 a.m. until further notice.
Watch - Drone video shows tornado destruction in Amory, MS
He adds the recommendation for boiling water comes after the city water department took a direct hit from the twister.
The Amory Police Department said the following about water donations.
"We are out of room for bottle water surplus. Feel free to disburse in the area to families in need, Wren area, and other areas on your own accord. Thank you for the continuous support."
State troopers are limiting access to the city on Highway 6 and north and south on Highway 25.
The city is also telling people to avoid downed power lines and treat them like they are live.
A command post has been set up in the parking lot of Glendale Shopping Center on Highway 6.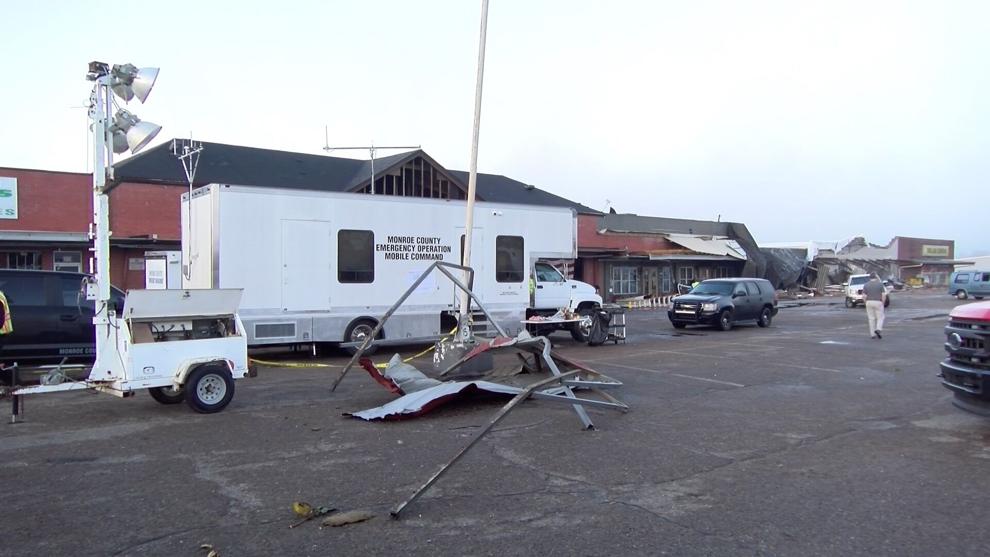 Related - Mississippi governor declares state of emergency following deadly tornadoes
So far, there have been no reports of deaths in Amory.
The Amory Humane Society reported damage to its facility.