SALTILLO, Miss (WTVA) -- A Saltillo man is behind bars after police seized drugs, guns and money.
According to the Saltillo Police Department's Facebook page, after a month long investigation, Saltillo Police and the North Mississippi Narcotics Unit executed a search warrant on May 11, 2022, for 117 Rippavilla Street in Saltillo.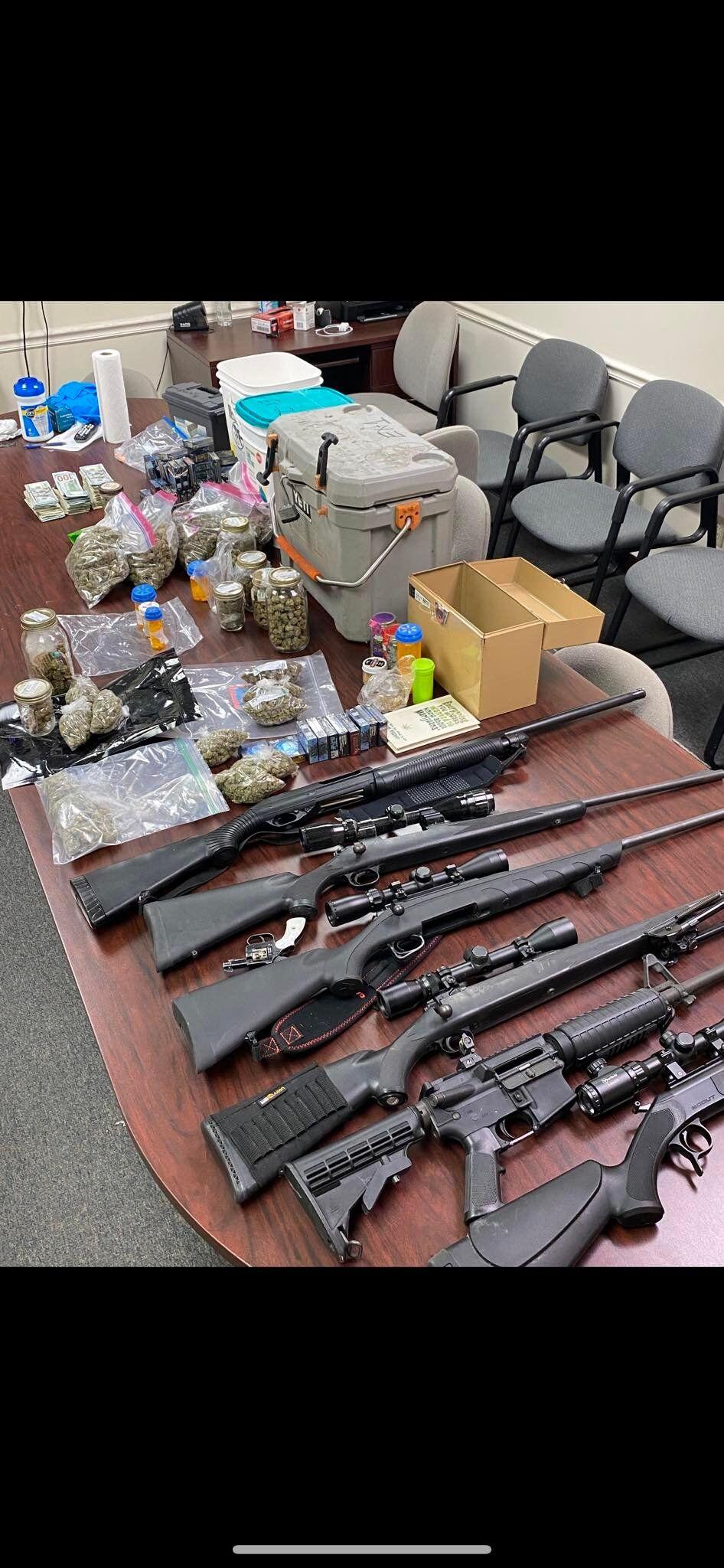 The search turned up:
$12,613 cash
6 long guns
3-4 pounds of marijuana
50-60 marijuana vapes
200-300 hydrocodone pills
100-200 codeine pills
50-100 Lortab pills
100-120 Adderall pills
Law enforcement arrested Timothy Kendrick and charged him with felony possession of a schedule I and felony trafficking of schedule II.
Friday, Kendrick appeared for his initial court appearance where Justice Court Judge Chuck Hopkins set his bond at $150,000.
The North Mississippi Narcotics Unit will present Kendrick to the next Lee County Grand Jury.
Police say this is an active investigation and more arrests are possible.