EDITOR'S NOTE: In the town of Mathiston, the death of a 75 year-old man more than two years ago is still puzzling, though it was never declared a crime. For his daughter, though, there are simply too many questions remaining to let it go. In this investigative report, WTVA's Mike Russell analyzes this intricate case - a cryptic weave of conflict and emotion. From The Mike Files, this report is entitled "Death in Choctaw County." And we warn you, some of the images in the VIDEO version of this story may be disturbing.
"This is where I found my Dad deceased...on a Wednesday afternoon...a day that I will never forget...because I don't have any answers as to why."
Lisa Davis is still emotional. Words come slowly, when they come at all. Two years ago, just after the 4th of July weekend, as she brought groceries to her father's home in Mathiston just inside the Choctaw County line...a crushing discovery.
"I saw his head leaned up against the window. I tried to open the door. Looking through the window, I saw his britches down to his thighs, the car was all in disarray..."
It is a mystery that will likely never be solved - 75 year-old Ira Williams dead in his locked car, sitting on his keys, wallet, and phone, his pants pulled to his knees. His body may have been in the car in the July heat for more than a day.

"I called 911," says Lisa, "and they [couldn't] understand me because [I was] so hysterical."
She says Mathiston police officer Shane Box (more about him shortly), who may have been the last to see Ira Williams alive at a corner gas station on the night of his death, responded to Lisa's 911 call that horrible day. EMT's and the fire department also responded. Her father's body was removed to a funeral home, but because his body was in such bad shape, he was buried less than 48 hours after Lisa found him. That's where the mystery deepens.
"That whole weekend, I couldn't sleep," says Lisa. "I was sick, I cried, I couldn't make any sense of it."
Beside the shock of finding her father dead -- he'd survived lung cancer twice, and was given a clean bill of health only two days earlier -- she discovered that $30,000 in cash he'd stashed in his home was missing. More on that momentarily, too.
"I just don't think he died of natural causes," says Barbara Pearson, Lisa's cousin. Helping Lisa over the following months, she came to believe that Ira Williams was killed, and placed in his car afterward.
"He came to an end through murder," says Pearson. "and nobody wants to find out why."
Choctaw County Coroner Keith Coleman says Williams died a "cardiac death," though he admits he was sick that day. We do know he never actually saw the body.
Then there's the fact that Choctaw County Sheriff Cloyd Halford wasn't notified of Williams' death by patrolman Shane Box [Ira Williams lived just inside the Choctaw County line. Shane Box was employed by the town of Mathiston]. Halford wouldn't speak on camera, but told me he thought it strange he wasn't called in. He said the same thing to Lisa Davis.
"He said, 'When did this happen?' says Lisa. "And I said, 'Wednesday." And he said, 'Why am I just hearing about it now?'"
Turns out that despite how Williams was found in the car, patrolman Shane Box, who Lisa says knew Williams well and spoke to him often, did not treat the scene as a possible crime, she says. He did, however, collect Williams' prescription medications. But there's something strange about that, too. In his signed statement, Box wrote: 'The family didn't want Ira's medication left in the home, so it was gathered up by family and taken over to police department.'
"He lied," says Lisa. "He told me to gather up my Daddy's narcotics and put it in a Piggly Wiggly sack."
I questioned her on this...
Mike: "So you're saying that this statement [Shane Box's written statement]..."
Lisa: "is a lie."
Mike: "-- by Shane Box-"
Lisa: "- is a lie --"
Mike: "...is a flat out lie."
Lisa: "Yes. And nobody will tell me if he put it in evidence. I cannot get a yes or a no."
So again the case takes another turn. About a year after Williams' death, Shane Box was accused and convicted of embezzling several weapons from the town of Mathiston. He resigned -- and this year (2017), was sentenced to five years suspended jail time, community service, and restitution). Another man, Justin Brown, was eventually elected as town marshal. He tells me he inspected the town's evidence logs and other records, and shows no trace of any inventory of Williams' confiscated medications. At this point, no one but Shane Box knows what he did with the Percoset and Morphine that belonged to Ira Williams.
(story continued below image)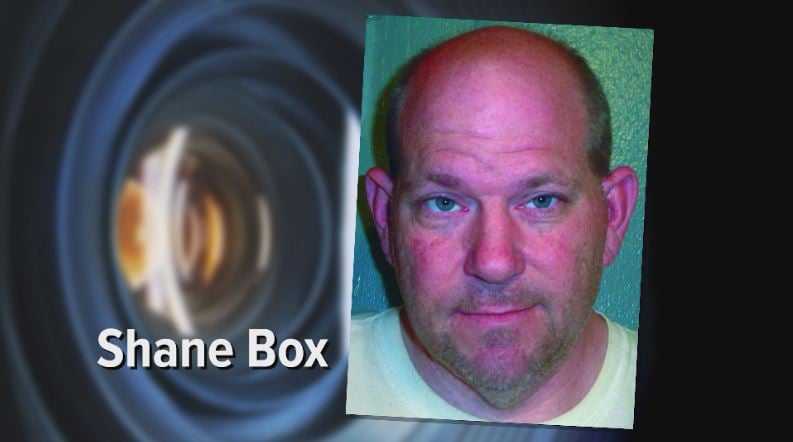 "I called to get details from Shane Box, and left message after message -- and he never returned my phone call," says Barbara Pearson. "That's one reason why I think he's involved. The sheriff [Halford] told me that Box was a rotten cop..."
Back to the missing $30,000: I'm told there were three $10,000 bundles Williams had supposedly set aside for each of his three grown children, Lisa and her two brothers Lynn and Ken.
"I saw it," says Lisa. "and counted it multiple times because I had never seen that much money - and it was all in $100 bills."
Two important points to make here:
1) If Williams was murdered, we'll probably never know for sure because officer Box, according to Lisa Davis, didn't follow crime scene protocol. Apparently, like several associated with this case, he assumed that Ira Williams died of natural causes. As Sheriff Halford told me, the "crime" scene was compromised, and there was little hope - after the fact -- of retrieving usable evidence.
2) If the large amount of cash Ira Williams kept on hand was a motive for his murder, it's likely that many people knew about it. Lisa's brothers told me that the day after their father's death, they entered his house to asses his assets. They wouldn't speak on camera, but told me off camera about five car titles they found on Ira's kitchen table. If that's true, they reason, it means Williams was probably loaning money to people, and keeping their car titles as collateral. In other words, a large number of people probably knew that Ira Williams had a lot of cash on hand -- and where there's cash, there are usually people interested in gaining access to it.
Then there's the exhumation. Lisa and Barbara, believing Williams had been murdered, wanted to have his body exhumed and examined. They cite a bruise on Williams' forehead as the basis for their believe that he suffered some kind of blunt force trauma. Lisa worked with Fifth Circuit District Attorney Doug Evans' right hand man Jay Howard.
"I wanted my Daddy's body exhumed," says Lisa. "I wanted justice for my Daddy."
"He [Howard] said we were going to court to get it done," says Pearson.
But then yet another turn in the case. Jay Howard told the family that state medical examiner Brent Davis, by looking at photos, determined that Williams died of "toxicologic" causes (a drug overdose), though Davis also never actually examined the body. As a result, Howard changed his mind abruptly about doing the exhumation.
As Pearson put it, "He said the judge told him [Howard], he would hold him in contempt if he brought it before his court - and that he was not an investigator, and he had no interest in investigating."
I called Jay Howard about that. He said the same thing. "We're prosecutors, not investigators," he said, then referred me to DA Doug Evans. Neither has returned my calls, but it's interesting to note that Evans' website features three investigators, obviously to help build cases against those the DA prosecutes.
(story continues below image)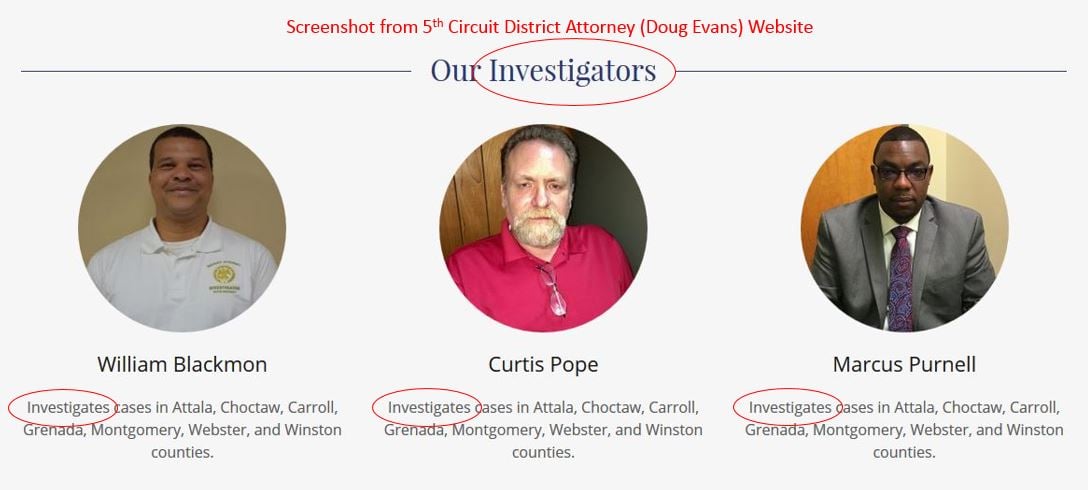 Also, I consulted with a local judge who told me that in general, judges are interested in discovering the truth. He doubts that a judge would hold an attorney in contempt merely for requesting an exhumation.
I also chatted with Lee County Coroner Carolyn Green, who told me that although usable evidence breaks down over time, even now there would likely be trace evidence that could be useful (Lisa Davis still hopes to have an exhumation done).
"They failed us, they failed us," says Pearson. "Somebody did not want that body exhumed."
"I do not believe that my Dad overdosed," says Lisa, "and I do not believe that he died of a heart attack."
(story continued below image)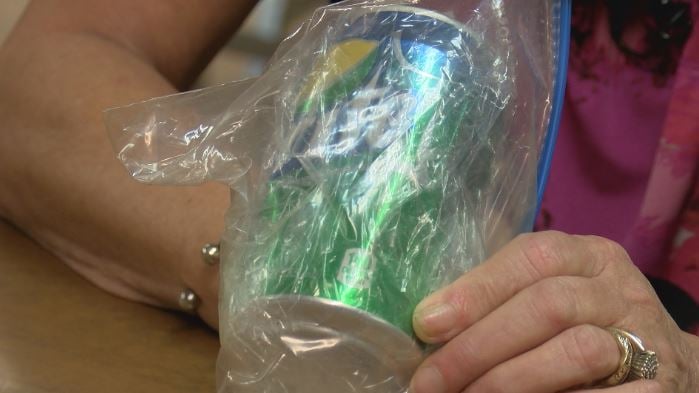 Finally, Lisa believes someone was in the car with her father the night he died. A Sprite can was found in the passenger side console, a beverage she says her 'picky' father did not like. She still has that can, and is working toward a DNA analysis.
Also, I talked to Lisa's brothers. They never would speak on camera. But like the sheriff, they felt the circumstances of their father's death strange.
So what is this case about?
Barbara Pearson sums it up.
"This case is about closure," she says. "It's about needing to know what happened. I do believe it is a cover-up. Somebody's going to look bad, or maybe a bunch of people are going to look bad. I want people to know somebody died...and nobody cared."
So how exactly did Ira Williams die? Who was the last to see him alive? Why the conflicting medical reports? And why all of a sudden did the assistant DA change his mind about exhuming the body? These are questions that still remain about the Williams case - and likely will forever unless someone who may have a deadly secret steps forward.