LEE COUNTY, Miss. (WTVA) – Four athletes from the Lee County School District will join dozens more from across the state to compete in the 2018 Special Olympics USA Games in Seattle.
Friday morning, Saltillo High School's Madison Dennis and Ty Robertson, as well as Shannon High School's Jesse Roach and Taylor Rosenthal, received their invitations.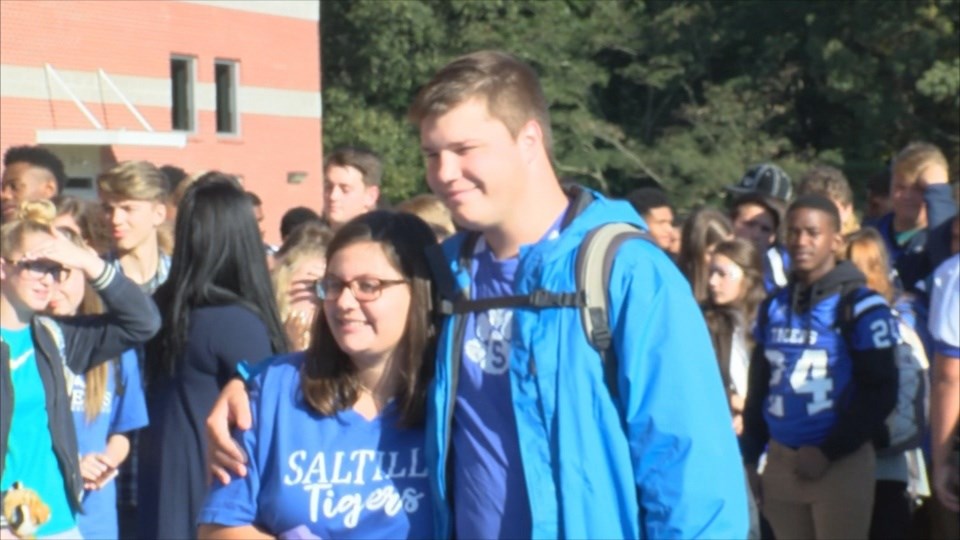 Dennis is on Mississippi's flag football team and says she was surprised when she was recognized in front of her friends at Saltillo High School.
"Awesome, very exciting. I didn't have a clue what was going on. I mean it was awesome," she said.
Robertson is an alternate for Mississippi's flag football team.
"I was very surprised. I've been exercising and all that stuff," he said.
Roach (below) and Rosenthal were also surprised in front of their friends at Shannon High School. Roach will compete in flag football as well.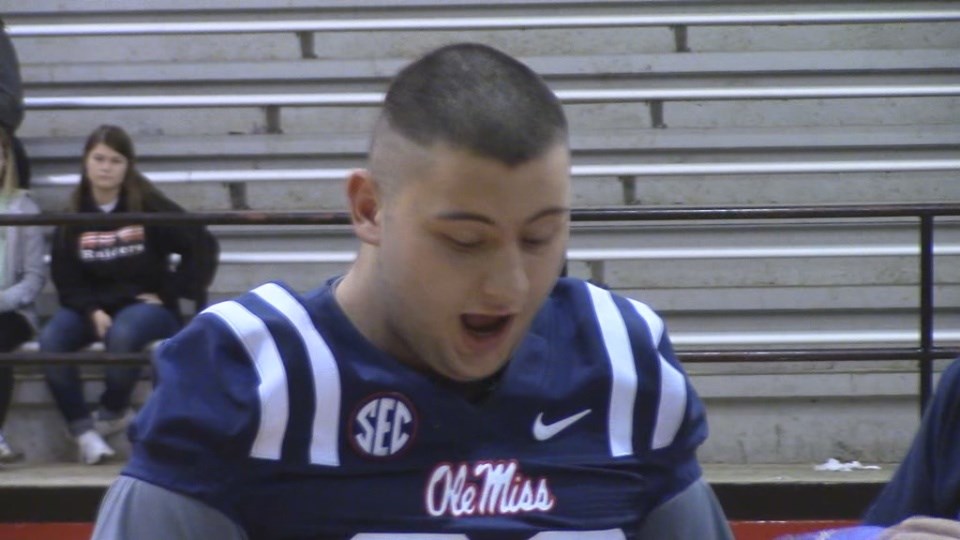 Rosenthal was accompanied by his father and sports partner, Bill Rosenthal. The two will be playing golf in Seattle.
Sam Wells with Special Olympics Mississippi says 32 athletes will make the trip to Seattle.
"We'll try to bring back some medals and try to qualify for the international games, which would be in Abu Dhabi," Wells said.
Last summer, hundreds of athletes competed in the state games held at Keesler Air Force Base in Biloxi.
Wells said the names of the gold medalists were drawn from a basket last week in order to make up Mississippi's delegation.