GRENADA, Miss. (WTVA) - Two people are in custody following a fatal Thursday shooting in Grenada.
The shooting happened on October 12 near 4 p.m. in the 1000 block of Adams Street.
The preliminary investigation revealed that two people had been shot. One was 17-year-old Alexander Trevone Farmer. The other was Adams Street resident Charlene Hudson, 69.
Farmer was driving a vehicle when he was shot at. During the shooting, his vehicle crashed into a nearby house at the corner of Adams Street and Govan Street.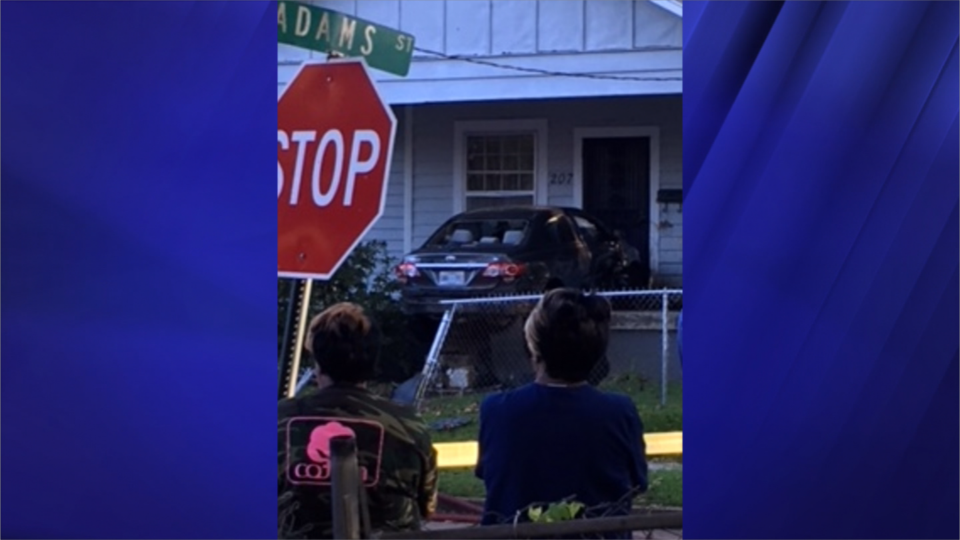 He was removed from the vehicle by medical crews who transported him to the University of Mississippi Medical Center (UMMC). He was later pronounced dead.
Police say Hudson was sitting on her porch when the shooting happened. She was not involved in the shooting. However, she was hit two times. She was transported to UMMC by ambulance for her injuries and later airlifted to another hospital for further treatment.
The investigation led to the arrests of Kelvin Mohead, 17, and Tedric Crawford, 20. Each is charged with two counts of aggravated assault and murder. Their bonds were set at $500,000 each.
Both are currently in the Grenada County jail.