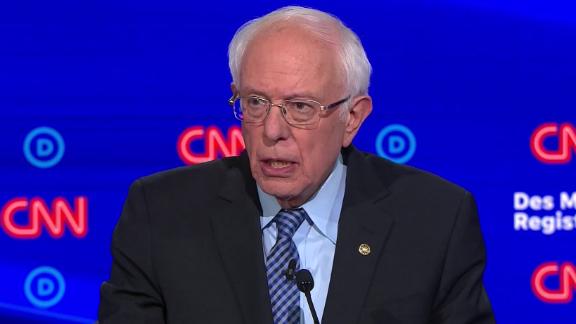 During the CNN and The Des Moines Register Democratic presidential debate, Sen. Bernie Sanders (D-VT) expressed trepidation about how President Trump is handling the escalating tension between the US and Iran.
Posted: Jan 16, 2020 10:10 AM
Updated: Jan 16, 2020 10:10 AM
CNN Opinion is curating tweets from commentators on the Democratic debate in Des Moines, Iowa.
Scroll for more content...
Article Comments